9,41 lei is the new nominal value of the meal voucher
May 28, 2015
Ministry of Labor, Family, Social Protection and Elder People approved the Order that increases the nominal value of the meal vouchers

The Ministry of Labour, Family, Social Protection and Elderly issues the following ORDER:
Art. 1 – For the 1st semester of 2015, starting with May, the face value of a meal voucher, established according to the provisions of art. 31 of the Application Norms of the 142/1998 Law in regards to offering meal vouchers, approved through Government Decision no. 23/2015, of the Emergency Ordinance no 59/2005 from the Government, concerning some fiscal and financial measures in order to enforce Law no 348/2004 regarding the national currency denomination, approved with modifications through Law no. 15/2006 and subsequent additions of Law no.142/1998 on offering meal vouchers, is 9,41 lei.
Art. 2 The present order is published in the Official Journal of Romania, Part I.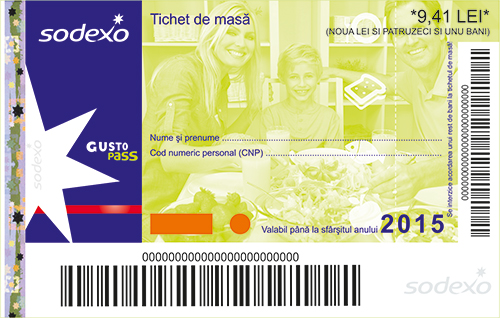 UPDATE:
Starting with May 2017, the face value of a meal ticket (paper or electronic) can reach 15,09 lei / working day (More info at: goo.gl/15RCe4).