Sodexo WasteLESS Week
October 17, 2016
Empowering Clients, Employees and Consumers to Reduce Waste.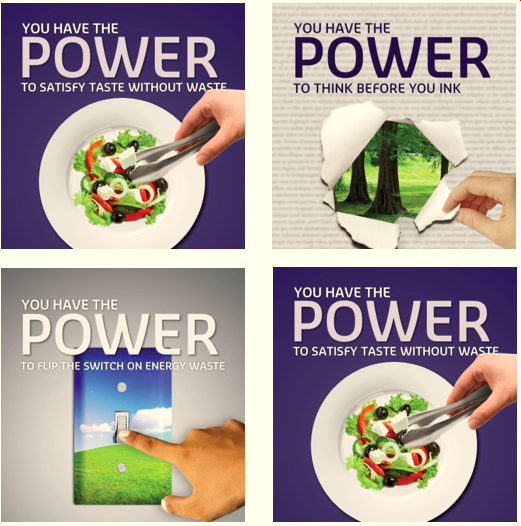 What is WasteLESS Week?
WasteLESS Week is Sodexo's five day campaign which runs each October around the world, for our clients and our own sites. It empowers clients, consumers and Sodexo employees to start reducing waste by accentuating the benefits that come from wasting less energy, food, paper, water and raw materials – including more natural spaces all around us, breathing cleaner air and helping sustain our planet's natural resources.
Why is Sodexo doing this?
Everyday our clients, consumers and even Sodexo employees engage in actions aimed to reduce waste which is why WasteLESS Week is a great opportunity to thank all of them and showcase the positive benefits resulting from their actions.
We know that there is no better way to encourage the formation of new habits than by making things simple, easy, rewarding and desirable at the same time.
How does WasteLESS Week work?
Through the use of on-site materials (including videos and posters), as well as various activities, we bring forward the tangible benefits experienced by people who waste less. The use of local information and data means that the materials can be personalized to accentuate how the actions of individuals have both local and global benefits.
Since when has Sodexo been doing this? What are the results?
We began with the creation of a WasteLESS Day in 2012 and expanded the initiative to a week in 2013. However, the diminishing of waste visible over this five day period continues to inspire actions and thus WasteLESS Week is actually encouraging efforts throughout the year, which is our ultimate goal.
You Have the Power
Issues such as deforestation, pollution, droughts, hunger and resource depletion seem huge and overwhelming. Nonetheless, the power is at your fingertips to make a positive change in your community. All of these together add up to produce global benefits.