1250 children were involved in Sodexo's and Stop Hunger Asociation education projects in 2015
December 21, 2015
Sodexo is conducting three projects of stimulating and supporting education: "Adopt a Family", "Give a happy start of the school year" and "Eat healthy at school"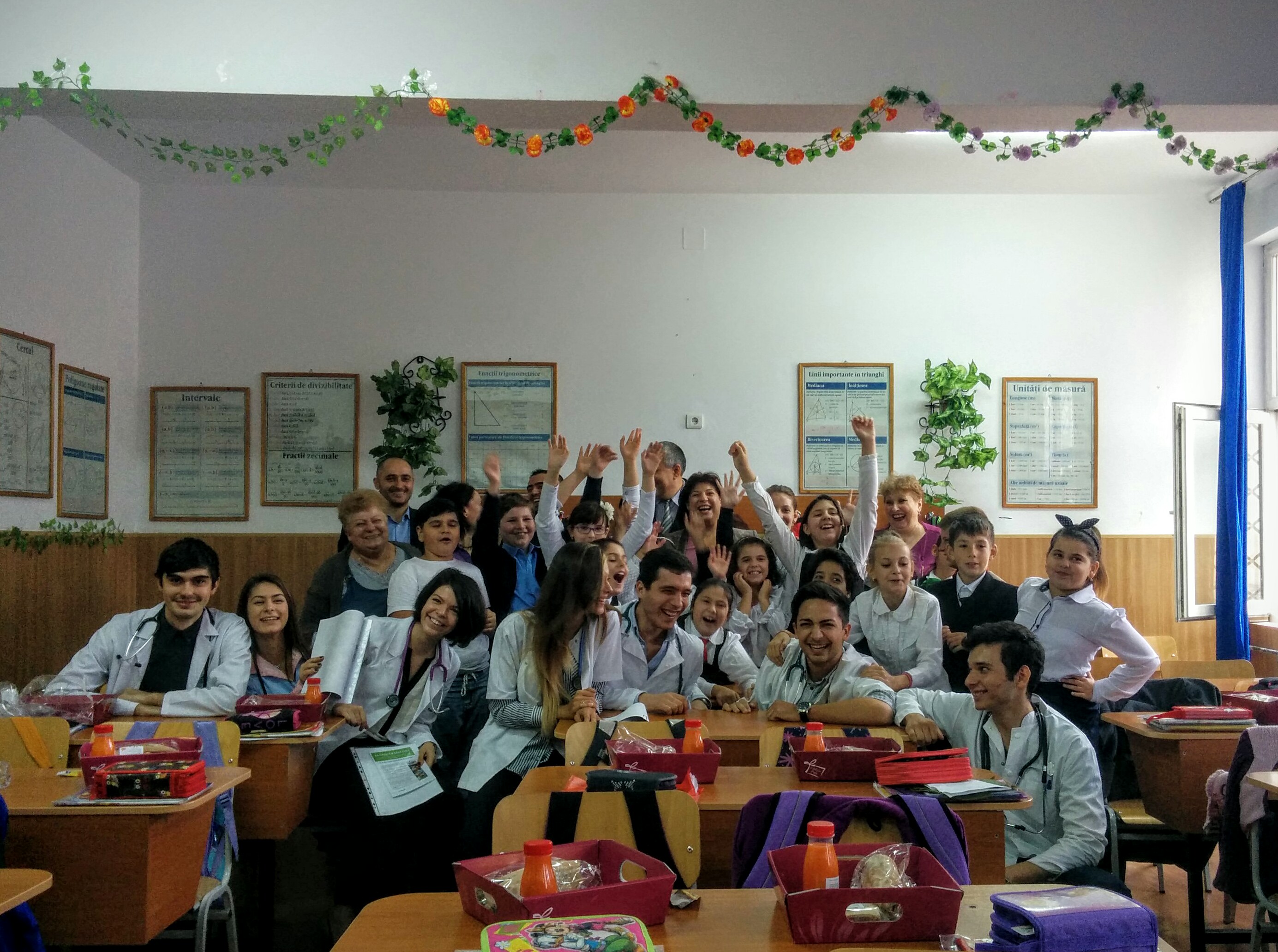 BUCHAREST, December 21, 2015 - More than 1.250 children were involved in 2015 in projects of stimulating and supporting education, projects conducted by Sodexo Romania: "Adopt a Family", "Give a happy start of the school year " and "Eat healthy at school ". The actions are part of the global social responsibility program " Better Tomorrow Plan". On this program, Sodexo contributes to the economic, social and environmental development of the communities, regions and countries were the company operates.
"We will continue to develop these initiatives of supporting disadvantaged groups, promoting the importance of education from school level to the nutrition education, essential element for the development  in communities", said Codruta Pisa, Public Affairs Director, Sodexo Romania "Sodexo's initiatives are valuable because they offer also to other companies and their employees the opportunity to involve in actions supporting children. The community we have created in Sodexo's projects is very special, dedicated people choose to join these initiatives, having confidence in them and in the fact that the help offered is used for the benefit of children."
From the beginning of the year, Sodexo employees helped Romania in these projects with over than 1.550 hours donated.
Adopt a family - 25 children are supported on long term to attend school
With the project "Adopt a Family", the Association Stop Hunger, with the support of Sodexo and other partner companies, wants  to support children from disadvantaged backgrounds to attend school, giving them material support and as well the opportunity to learn about future carriers through mentoring and coaching sessions of. In the present, 25 children are part of the program.
They receive from the supporting companies a monthly scholarship of 80 euros. Parents or guardians are encouraged to use the scholarship for buying food or other needs for children, such as clothes or school supplies.
In 2012-2015, 53 children from 10 counties have been helped in the project "Adopt a Family". Among them:
- 10 were admitted to school
- Two are currently students
- Two were supported to attend training courses and they have now a job
Give a happy start of the school year!
Over 500 children from families in difficult situation received in 2015, for the second consecutive year, whitin the campaign "Give a happy start of the school year!", that occurred in September – October, new school bags,  with all necessary supplies.  The campaign was coordinated by Sodexo in partnership with "Stop Hunger Association" WfMC and Fan Courier and involved the mobilization of an impressive number of employees from different companies that contributed with donations. This initiative was among the three nominees at the French Chamber of Commerce Gala (CCIFER) - section Social Responsibility.
Eat healthy at school
In partnership with students from the University of Medicine and Pharmacy "Carol Davila", Sodexo Romania has implemented an educational program for nutrition named "Eat healthy at school" for children from primary school (grades 0 – XII). This year, 700 children were taught to eat balanced lunch breaks at school.
Sodexo program will continue to promote a balanced lifestyle.
Food Donations
Supporting families in difficulty with basic food will continue to be one the priorities in Sodexo's CSR project through the partnership with Stop Hunger Association. On December 18th, over 100 families in difficulty, that have under care children or adults with incurable disease received packages with food. The action is developed in partnership with Hospice House of Hope – Centre for Palliative Care, Bucharest.

Sodexo in Romania
Sodexo, world leader in Quality of Life Services:
From 1998, the Romanian Sodexo Group, which currently has 630 employees, offers services that improve Quality of Life:
- Benefits for Employees:
- Incentive Programs
- Public Benefits
- Food / catering services
- Facilities' Management.
Sodexo, world leader in Quality of Life Services:
Sodexo Company, the 18th worldwide employer, was founded in 1966 by Pierre Bellon, in Marseille, France and is the global leader in services that improves Quality of Life.
Operating in 80 countries, the Group's 420,000 colleagues are sharing the same passion in offering services. About 75 million people benefits of Sodexo services.
We trust that a better quality of life increases the satisfaction and motivation of individuals, thus playing an important role in the organizations' performance, which are our strategic partners. 
Key figures 
• 18 billion euro in consolidated revenues
• 420,000 employees
• 80 countries
• 32.700 sites
• 75 million consumers served daily