Sodexo continues the actions of education for nutrition program "I eat healthy at school"
October 27, 2015
Children 6- 8 years old are taught to eat in balanced way during the snack break at school. The activities will continue at national level during school year 2015-2016. The project is part of the campaign "Let's grow healthy" and 30,000 pupils already learned to eat in balanced way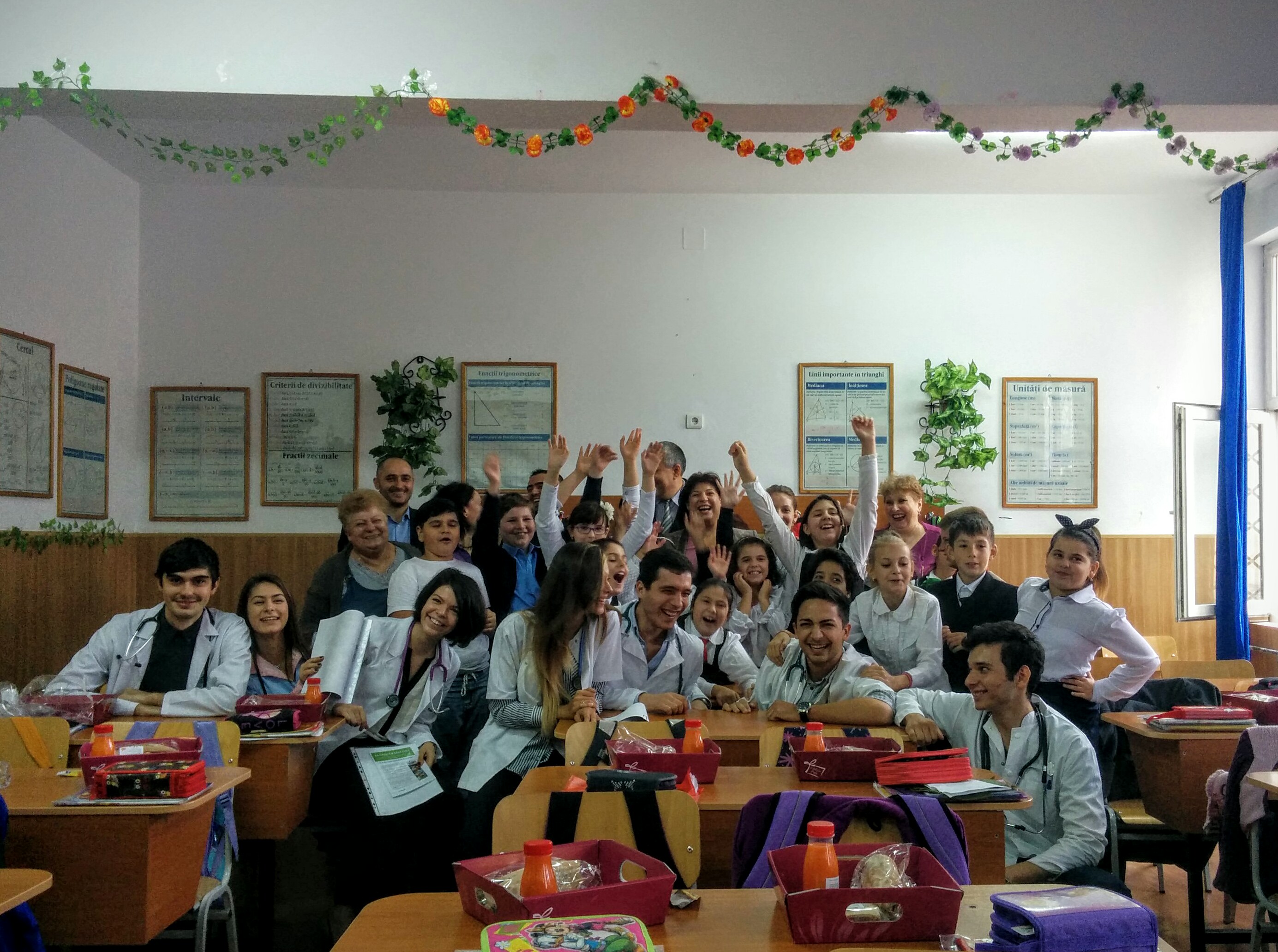 Sodexo is developing the education for nutrition program "I eat healthy at school" dedicated to children of primary, gymnasium and high school that are  taught to eat in  balanced way during the snack break at school. The program is developed by Sodexo in partnership with the students from Medicine University "Carol Davila" in Bucharest.
The program "I eat healthy at school" was launched in Bucharest on October
16th 2015 on World Food Day, celebrated in over 150 countries and continued with various actions in November.
 
The program's activities developed under the form of interactive workshops included until now about 700 children with ages between 6 - 18 years old. 
With the Medicine students they create the menu of a healthy snack for school, learn what nutrition rules they should follow to be in good health and find answers to the most important questions about the impact of nutrition on health issues according to various ages.
The activities of the program "I eat healthy at school" will continue at national level during school year 2015-2016 in other schools from Bucharest and in the country.
STATEMENTS:
Codruta PISA, Public Affairs Director, Sodexo Romania: "Healthy habits should be learned since childhood and we wish to make the little ones comfortable with the essential principles of harmonious growth. With this project, we bring in Romania Sodexo expertise from 80 countries, where more than 75 million employees and children learn about healthy nutrition. Sodexo is the largest employees of nutritionists and dieticians worldwide and is the global leader of best quality catering since 50 years".

"Let's grow healthy"
The most recent activities within the campaign "Let's grow healthy" sustained by Sodexo are: initiative "An Apple per Day" where hundreds of children received apples for their snack at school and "Nutrition Guide" for children offered for schools, public libraries and medical centers all over the country.
Sodexo in Romania
Since 1998, the Romanian Sodexo Group, which currently has 734 employees, offers services that improve Quality of Life:
- Benefits for Employees:
- Incentive Programs
- Public Benefits
- Food / catering services
- Facilities' Management.
Sodexo, world leader in Quality of Life Services:
The Sodexo Company, the 18th worldwide employer, was founded in 1966 by Pierre Bellon, in Marseille, France and is the global leader in services that improves Quality of Life.
Operating in 80 countries, the Group's 420,000 colleagues are sharing the same passion in offering services. About 75 million people benefits of Sodexo services.
We trust that a better quality of life increases the satisfaction and motivation of individuals, thus playing an important role in the organizations' performance, which are our strategic partners. 
Key figures 
• 18 billion euro in consolidated revenues
• 420,000 employees
• 80 countries
• 32.700 sites
• 75 million consumers served daily